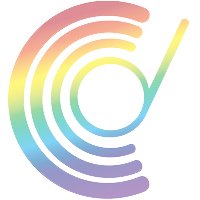 CCCD is dedicated to providing conferences and events that are free from unwelcome, intimidating, offensive, improper, or illegal conduct. To support this, all stakeholders are required to adhere to this Code of Conduct at all conferences, events, and spaces, including social media.
By participating in CCCD conferences or events, you agree to:
Respect CCCD's policy prohibiting harassment.
CCCD does not tolerate harassment of any kind. Examples of harassment include, but are not limited to, unwelcome sexual attention, derogatory or demeaning conduct, using and sharing sexually explicit, lewd, or violent imagery or language, unwanted physical contact, threatening, following or stalking, unwanted or intrusive photos or recordings, conduct that creates an intimidating or hostile environment, and sustained disruption of presentations or other events.
Respect CCCD's policy prohibiting discrimination.
CCCD does not tolerate discrimination. Behaviors, gestures, remarks, jokes or slurs that are offensive or discriminate against a group or class of people based on race, color, religion, sex, sexual orientation, gender identity or expression, national origin, disability, age, pregnancy, or veteran status are strictly prohibited.
Respect CCCD's commitment to safety.
CCCD supports a safe environment for all. Please respect and cooperate with safety instructions from staff, presenters, and vendors throughout the conference or event. You must respect all venue and online platform rules and, if applicable, please drink alcohol responsibly and in a way that does not endanger your safety or the safety of others.
CCCD is committed to ensuring this Code of Conduct is put into practice for the integrity and safety of all participants. We reserve the right to cancel the participation of any individual or organization that does not comply with this Code of Conduct. If you are subjected to unacceptable behavior or witness someone who is, please report the matter immediately to CCCD staff.