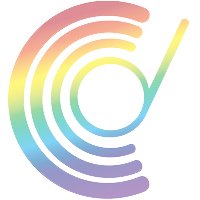 California Center for Cooperative Development (CCCD) is a charitable non-profit dedicated to promoting cooperatives as a vibrant business model, in order to address the economic and social needs of California's communities through education, development and technical assistance. CCCD helps people realize opportunities by working together through cooperative enterprises.

INTERESTED IN MEANINGFUL WORK?
JOIN THE CCCD TEAM!
We Are:
Dedicated to the non-profit mission of CCCD
Committed to making a difference through cooperative development
We Believe In:
Helping people to help themselves by addressing the need for jobs, farming opportunities, business development, housing, childcare and other services COOPERATIVELY!
Helping existing cooperative businesses be the best they can be
Always doing the best job possible 
Agriculture Cooperative Development Specialist
Full Time Exempt with Benefits: Davis, CA
We are seeking a full time Agriculture Cooperative Development Specialist. The position involves working in the Davis office as well as travel to project locations around the state. Partial work from home is possible. 
Job Description: The position will support the development of agricultural cooperatives and worker cooperative farms, and contribute to two annual conferences: Agricultural Cooperatives Directors and Executives Conference and the California Cooperative Conference. Technical assistance includes: cooperative formation, feasibility analyses, business planning, regulatory compliance, governance training, and identifying strategies to strengthen business performance.  Current agricultural projects include those with fruit, vegetable, meat processing, and row crops, and includes working with other local technical assistance partners for each project. Many of our projects involve speakers with English as a second language. 
The ideal candidate: 1) has the ability to listen to and understand the needs of clients and empathize and engage with diverse communities, particularly those that have been historically disenfranchised; 2) can identify tools and responses to client needs while also developing solutions and resources if they don't already exist; 3) be willing to work as a team to forward the mission of CCCD; 4) be flexible and open to a growing non-profit and the shifting landscape of agriculture. 
PRIMARY RESPONSIBILITIES:
Program support and development including:  
Providing technical assistance in the development and support of agriculture co-ops and worker co-op farms 
Conducting market research, feasibility studies and business planning 
Lead the execution of the annual conference for agriculture directors and executives, and coordinate related workshops for the annual California Co-op Conference 
Work with partners in assisting food cooperatives, and coordinating programs for them 
Conduct outreach to attract and evaluate new projects and funding opportunities  
Grant writing; preparing and monitoring project budgets, timelines, workplans, and progress reports for grant and other funding sources 
Plan and conduct trainings, including developing support materials 
Responding to inquiries about agricultural cooperatives 
Willing to learn about, and work with, other types of cooperatives 
REQUIREMENTS:
3 years of combined experience working in agriculture, fresh fruit/veg distribution, or related 
Experience/knowledge with farming or agriculture production 
Interested in continual learning and improving your skills 
Experience conducting research including literature review, conducting interviews, and analyzing data 
Strong communication, facilitation, writing, and presentation skills 
Conference and event coordinating experience 
Self-motivated, highly organized team player 
An entrepreneurial and collaborative spirit 
Driver's license and ability to travel statewide an average 2-3 times per month; occasional national travel 
Knowledge and experience with common tools for word processing, financial analysis, and data processing such as MS Word, Excel, Monday.com and Salesforce 
BA or MS in Agricultural Economics, Managerial Economics, Community Development, or other field related to agriculture (degree may be substituted with extensive experience)  
Ability to present and conduct interactive education with individuals and small- groups 
Eligible to work in the U.S.A. 
Bilingual in Spanish and English strongly encouraged 
PREFERRED EXPERIENCE:
Experience running a farm or starting or operating another type of business or organization related to agriculture or food 
Experience with the workings of agriculture, worker, and food cooperatives 
Familiar with Food Safety, Organic, GAP/GHP/GMP standards and certifications 
Hands-on farm experience 
Engagement with statewide/regional ecosystem of farm organizations  
Experience delivering assistance and training to cooperatives 
Understands cooperative business principles and practices 
Experience in grant writing and reporting 
Familiar with different methods of meeting facilitation and decision-making processes 
Hours: Full time exempt, includes regular travel statewide and occasional nationwide travel. Partial work-at-home possible. 
Salary: $58,000 - $70,000 per year, depending on experience; paid vacation and sick leave, health plan and retirement benefits. 
Physical Requirements: This position requires frequent travel using automobile and airline transportation, including overnight visits. Work performed in an office requires ability to operate computers and various pieces of office equipment, including telephone, for six or more hours per day, and the ability to visit agricultural sites with uncultivated terrain.  
Application Requirements: Apply today--Position open until filled. Submit: CCCD application, resume, and (optional) brief cover letter by email to CCCD at coops@cccd.coop (subject line: Ag Co-op Specialist Position). Apologies, but incomplete applications will not be considered. 
Downloadable position description available here.
PLEASE SEND INQUIRIES BY EMAIL ONLY: coops@cccd.coop
California Center for Cooperative Development is an Equal Opportunity Employer
Volunteer & Internship Opportunities
CCCD welcomes applications for volunteer internships. Interns gain hands-on learning experiences but do not receive monetary compensation. Interns who are selected will work with staff to create a job description so that they have a defined focus.
Following are some of the areas where CCCD interns and volunteers have previously assisted:
Research related to addressing economic and social issues using the cooperative business model including: agricultural cooperatives, housing cooperatives, child care cooperatives, worker cooperatives and other co-ops.
Economic feasibility studies or business plans.
Graphic Design: Creating promotional and educational materials using Adobe InDesign compatible software.
Conference or event planning: organizing and implementation.
Data entry and building databases.
Grants: identification, writing, and submission.
Social Media: Promotion and education of cooperatives and CCCD.
Writing and reviewing articles.
Website development and maintenance—For CCCD and cooperatives we develop
Videography—Cooperative education
Cooperative Development—includes assisting with the development process in specific cooperative sectors or projects (for example housing, agriculture, farming, worker co-ops, child care)
Contributing expertise in housing, community development, tech/programing, accounting, business development, language translation (Spanish, Korean, Mandarin, Cantonese, Vietnamese, etc.) or other areas. 
Requirements and Skills
Ability to communicate and present ideas clearly and effectively, both orally and in writing; establish and maintain effective working relationships with people of diverse cultures; and possess excellent computer skills in word processing (and, as applicable, in other areas such as spreadsheets, databases, adobe suite or other programs).  Must have the ability to work independently and be a team player.
Student internships are best suited for students who are juniors, seniors or in graduate school and have a major related to the area of work. We also welcome applications from non-student volunteers.
Time Commitment
Internships range from 10-15 hours per week for a minimum of 6 months (or 2 quarters). Hours are flexible but generally involve traditional work hours and may include some evening and weekend hours if schedules permit.
Benefits Gained from a CCCD Internship
Interns enrich the work of our non-profit, and help CCCD further its mission by helping interns better understand cooperatives and our non-profit. Each internship has a particular focus or project to work on, and offers experience in one or more of the following areas: community development, writing, graphic design, research, business planning and development, event planning and implementation, applied agricultural economics, social media, grant writing, communication skills, data management, and work with people who come from many different backgrounds. Internships can help students integrate classroom knowledge with real-life experience, and provide anyone the opportunity to apply their skills and expertise, and generate a tangible product to showcase their abilities. We hope that interns also enrich their own lives by contributing to the cooperative movement. 
How Do I Apply?
To apply, please complete this application and submit it via email to: info@cccd.coop Subject: Internship