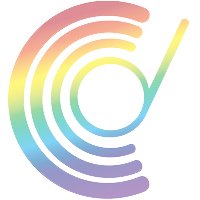 California Center for Cooperative Development (CCCD) is a charitable non-profit dedicated to promoting cooperatives as a vibrant business model, in order to address the economic and social needs of California's communities through education, development and technical assistance. CCCD helps people realize opportunities by working together through cooperative enterprises.
Currently open positions with the California Center for Cooperative Development:
Inquiries by e-mail only
The California Center for Cooperative Development is an equal opportunity employer
Training & Education Associate: AmeriCorps VISTA Position
This position supports an economic development initiative, Co-op Home Care, a worker-owned cooperative of caregivers that will provide quality and compassionate home care services for elderly and disabled individuals in Yolo County, CA. The project is premised on the beliefs that people who need home care support deserve quality services from a consistent caregiver, and caregivers deserve work stability, livable wages, and positive working conditions.  
The worker cooperative does much more than create jobs: it serves as a vehicle for helping people to help themselves, stimulating empowerment that helps members realize the skills and abilities they have to transform themselves and their families. Worker cooperatives are owned and controlled by the worker members; co-ownership and democratic control of the business offer life-changing opportunities for worker members. 
Position Description
Training & Education Associate will work with the cooperative facilitator and members in developing a cohesive training plan that helps members monitor their business and prepares them to provide high quality professional in-home care services to clients. Position responsibilities include assisting with:
designing a multi-year training program that incorporates the business plan, reflects the goals of the co-op, and includes caregiving and business management topics  
developing enduring training materials using a variety of mediums  
implementing the training curriculum and providing one-on-one or group trainings to worker-members 
organizing team-building activities, financial literacy and paraprofessional development workshops, and caregiving trainings and certification courses  
documenting model policies and procedures as they are ratified by the worker-members 
implementing curriculum so that it is effective in training members to become trainers  
promoting worker empowerment in a manner that maintains and strengthens trust between and among the non-profit and the co-op members 
maintaining accurate records of members and professional development 
Info about VISTA
AmeriCorps VISTA is an opportunity to provide service to improve communities while gaining valuable experiences and professional development training. The program provides a modest living allowance, healthcare benefit, and end of service award. Vistas are eligible for a NCE hiring path to Federal agencies.  Eligible Vistas may also receive a relocation allowance and child care benefit. Details can be found here: https://www.nationalservice.gov/programs/americorps/americorps-programs/americorps-vista/life-vista-member  
When & How to Apply
Applications will be accepted on a rolling basis through Monday, October 25 at 5 pm. Expected start date is December 6, 2021. 
Applicants will need to create an account on my.americorps.gov, if they don't already have one: (https://my.americorps.gov/mp/recruit/registration.do).  
Once you have registered, applicants will need to apply directly through the job listing on AmeriCorps website: https://my.americorps.gov/mp/listing/viewListing.do?fromSearch=true&id=94134  
Once your application has been received and reviewed, you may be contacted by CCCD for an interview. 
If you have any questions regarding your application, please email Jamie at jduong@cccd.coop.  
Qualifications:
Education & Experience
Bachelor's degree from an accredited school or university plus skills listed. 
Skills
Bilingual Spanish-English verbal and writing preferred (but not required) 
Excellent communication and people skills  
Excellent skills in using Excel, PowerPoint, and MS Word 
Experience and/or coursework in education approaches and techniques 
Experience with and/or keen interest in learning popular education philosophy and techniques 
Ability to professionally communicate verbally and in writing  
Self-motivated, highly organized, and detail oriented 
Team player with a collaborative spirit 
Able to set priorities and creatively problem-solve 
Ability and comfort with juggling multiple assignments in a fast-paced environment
Volunteer & Internship Opportunities
CCCD welcomes applications for volunteer internships. Interns gain hands-on learning experiences but do not receive monetary compensation. Interns who are selected will work with staff to create a job description so that they have a defined focus.
Following are some of the areas where CCCD interns and volunteers have previously assisted:
Research related to addressing economic and social issues using the cooperative business model including: agricultural cooperatives, housing cooperatives, child care cooperatives, worker cooperatives and other co-ops.
Economic feasibility studies or business plans.
Graphic Design: Creating promotional and educational materials using Adobe InDesign compatible software.
Conference or event planning: organizing and implementation.
Data entry and building databases.
Grants: identification, writing, and submission.
Social Media: Promotion and education of cooperatives and CCCD.
Writing and reviewing articles.
Website development and maintenance—For CCCD and cooperatives we develop
Videography—Cooperative education
Cooperative Development—includes assisting with the development process in specific cooperative sectors or projects (for example housing, agriculture, farming, worker co-ops, child care)
Contributing expertise in housing, community development, tech/programing, accounting, business development, language translation (Spanish, Korean, Mandarin, Cantonese, Vietnamese, etc.) or other areas. 
Requirements and Skills
Ability to communicate and present ideas clearly and effectively, both orally and in writing; establish and maintain effective working relationships with people of diverse cultures; and possess excellent computer skills in word processing (and, as applicable, in other areas such as spreadsheets, databases, adobe suite or other programs).  Must have the ability to work independently and be a team player.
Student internships are best suited for students who are juniors, seniors or in graduate school and have a major related to the area of work. We also welcome applications from non-student volunteers.
Time Commitment
Internships range from 10-15 hours per week for a minimum of 6 months (or 2 quarters). Hours are flexible but generally involve traditional work hours and may include some evening and weekend hours if schedules permit.
Benefits Gained from a CCCD Internship
Interns enrich the work of our non-profit, and help CCCD further its mission by helping interns better understand cooperatives and our non-profit. Each internship has a particular focus or project to work on, and offers experience in one or more of the following areas: community development, writing, graphic design, research, business planning and development, event planning and implementation, applied agricultural economics, social media, grant writing, communication skills, data management, and work with people who come from many different backgrounds. Internships can help students integrate classroom knowledge with real-life experience, and provide anyone the opportunity to apply their skills and expertise, and generate a tangible product to showcase their abilities. We hope that interns also enrich their own lives by contributing to the cooperative movement. 
How Do I Apply?
To apply, please complete this application and submit it via email to: info@cccd.coop Subject: Internship