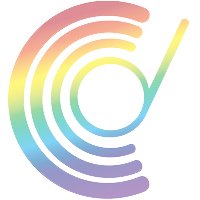 California Center for Cooperative Development (CCCD) is a charitable non-profit dedicated to promoting cooperatives as a vibrant business model, in order to address the economic and social needs of California's communities through education, development and technical assistance. CCCD helps people realize opportunities by working together through cooperative enterprises.

INTERESTED IN MEANINGFUL WORK?
JOIN THE CCCD TEAM!
We Are:
Dedicated to the non-profit mission of CCCD
Committed to making a difference through cooperative development
We Believe In:
Helping people to help themselves by addressing the need for jobs, farming opportunities, business development, housing, childcare and other services COOPERATIVELY!
Helping existing cooperative businesses be the best they can be
Always doing the best job possible
MANUFACTURED HOME PARKS (MHP) ACQUISITIONS & ADVOCACY MANAGER: Co-op Conversions
California Center for Cooperative Development (CCCD) (www.cccd.coop) is a charitable non-profit dedicated to making a difference through cooperative development. Our housing program is committed to housing justice by supporting cooperative ownership alternatives to the vulnerabilities of renting. CCCD's CaliROC program specializes in helping residents purchase their manufactured home communities as California's Certified Technical Assistance Provider in the ROC USA Network.
California Center for Cooperative Development (CCCD) is welcoming applications for a full time Manufactured Home Parks (MHP) Acquisitions & Advocacy Manager (MHP-AAM) position. This positionis a vital role in CCCD's team working to preserve affordable housing by supporting residents in purchasing the manufactured/mobile home parks. Because most 'mobile' homes are not moveable, they are now referred to as manufactured homes. Cooperative ownership solves the vulnerable position of residents who own their manufactured homes but rent the land underneath it. The resident purchase is facilitated through cooperative ownership of the park (residents continue to individually own their manufactured home).
The ideal candidate will have the experience and skills necessary to expand resident ownership by identifying purchase opportunities, assessing the financial feasibility of projects, negotiating with owners, discussing projects with local housing officials, and collaborating with CCCD's CaliROC team to shepherd residents through the purchase process and beyond. The position involves working in the Davis office, as well as traveling to project locations around the state. Partial work from home is possible.
Primary Responsibilities:
Actively seek opportunities for resident purchase; where appropriate, engage with MHP owners assist in securing a purchase agreement. Generate and maintain an active pipeline.
Develop proforma to assess project feasibility, the impact of the sale on lot rents, and to assist the resident community in financial planning.
Manage the real estate transaction and coordinate with the CaliROC team in all aspects of potential and realized cooperative purchase including: development of financial proforma, supporting residents in purchase consideration and negotiations, incorporation, and pre-purchase due diligence. Assist team in helping residents develop bylaws and related legal documents, hire and work with property management, as well as related post-purchase responsibilities and loan servicing.
Develop positive relationships with key stakeholders and promote resident ownership through education and information sharing.
Collaborate with CCCD & CaliROC team in identifying and securing applicable grants and low-interest loans for property acquisition or rehabilitation, and project support.
Collaborate with ROC USA and ROC Capital to accomplish our shared missions related to resident ownership of manufactured home communities.
Qualifications and Expectations:
Experience with resident owned communities (ROCs), cooperative housing, affordable housing, or real estate, and knowledge of manufactured housing, manufactured home communities, or related industries.
Demonstrated knowledge and competency in financial analysis of real estate purchase and long-term planning. Affordable housing development/transaction expertise preferred.
Skilled at communication and developing professional relationships with diverse groups and constituents.
Innovative and organized, able to manage multiple projects and effectively meet deadlines.
Understanding of and commitment to cooperative values.
Ability to, and comfort with travel, working remotely/independently, and using cloud-based management and database apps (MS Office, Box, Salesforce, Slack, and related Apps).
Strong writing skills, experience with grant writing a plus.
Skilled at working collaboratively, sharing progress & problem solving.
Bachelor or advanced degree in Urban or Community Development, Economics, Business, Sociology, or related field, and/or equivalent experience in Real Estate, housing, management & negotiations.
Valid driver's license and access to a car and/or qualified to rent a vehicle through a commercial agency.
Eligible to work in the U.S.A.
Inclusion: At CCCD, we promote economic justice and actively fight against racism, classism, gender inequality, and all efforts to marginalize anyone by approaching our work through a lens of inclusion and equality.
Hours: Full Time. Variable schedule; must be able to work some evenings and weekends.
Languages: Bilingual in Spanish and English preferred.
Compensation: $5,800 to $6,500/month salary, based on experience, education, and expertise. Position includes paid holidays, sick and vacation pay, retirement, and health plan.
Application Process: Applications accepted immediately; position is open until filled. Applicants must submit a completed CCCD application, resume, and a brief cover letter or statement by email to CCCD at coops@cccd.coop(subject line: "MHP-AAM Position").
REMINDER: Save the fillable application on your computer before you attach it to your email. Incomplete applications will not be reviewed. Apply today--Position open until filled.
PLEASE SEND INQUIRIES BY EMAIL ONLY: coops@cccd.coop
Link to the CCCD Application:
https://cccd.coop/sites/default/files/CCCD%20Emp%20App-Fillable.pdf
Communications Associate: AmeriCorps VISTA
This position supports an economic development initiative, Co-op Home Care, a worker-owned cooperative of caregivers that will provide quality and compassionate home care services for elderly and disabled individuals in Yolo County, CA. The project is premised on the beliefs that people who need home care support deserve quality services from a consistent caregiver, and caregivers deserve work stability, livable wages, and positive working conditions.
The worker cooperative does much more than create jobs: it serves as a vehicle for helping people to help themselves, stimulating empowerment that helps members realize the skills and abilities they have to transform themselves and their families. Worker cooperatives are owned and controlled by the worker members; co-ownership and democratic control of the business offer life-changing opportunities for worker members.
POSITION DESCRIPTION: Communications Associate will work with the Cooperative Specialist and members in supporting cooperative success through outreach, education, and marketing that informs the community about the co-op, and helps the co-op business thrive. Responsibilities include assisting with:
Identify potential stakeholders and conduct outreach to community organizations and government agencies; build trust and assist in the professional development of program participants
Encourage program participants to become community ambassadors and leaders; design and lead training sessions and workshops on assorted topics such as phone and email etiquette, customer service and support, and other skills with engendering professionalism
Coordinate group presentations and educational workshops within the local community to promote the program's mission and services
Design and create templates for marketing materials such as flyers, brochures, social media graphics, and more
Support in monitoring, implementing and updating, as needed, an evaluation system and materials to be used for gathering feedback from participants and community
Aid with the creation and implementation of marketing and outreach campaigns in various media forms: mailings, e-mail newsletters, social media, website updates and more
Assist in recruitment of new caregivers to expand jobs in the community
Position Duration: This is a full-time position with a year-long commitment. The VISTA will be expected to work 35 hours per week; weekdays and occasional weekends or evenings. The VISTA's service will begin on Sep - Oct, 2023 and continue through Sep-Oct, 2024. CCCD encourages professional growth through support to attend related conferences and trainings, reimbursement for work-related travel, internet, and phone usage, as well as gift cards to shop at the Davis Food Co-op. Holidays and time off are provided within the VISTA monthly living allowance.
Education and Experience: Associates degree (or equivalent) or higher from an accredited school or university plus skills listed.
Skills Required:
Excellent communication and people skills
Competency using Excel, PowerPoint, and MS Word
Experience and comfort with computer and web-based communications: Facebook, website posting and email communication programs like Constant Contact
Self-motivated, highly organized team player
Ability to professional communicate verbally and in writing
Able to set priorities and creatively problem-solve
Ability and comfort with juggling multiple assignments in a fast-paced environment
An entrepreneurial and collaborative spirit
INFO ABOUT VISTA BENEFITS: AmeriCorps VISTA is an opportunity to provide service to improve communities while gaining valuable experiences and professional development training.
The AmeriCorps VISTA Volunteer will receive a modest monthly living allowance of $1,755 in addition to healthcare benefits and end of service award (choice of a Segal Education Award worth approx. $6,000 or a cash stipend of $1,800). VISTAs are also eligible for the NCE hiring path to federal agencies.
Eligible VISTAs may also receive a relocation allowance and childcare benefit. Details can be found here: https://www.nationalservice.gov/programs/americorps/americorps-programs/americorps-vista/life-vistamember
WHEN & HOW TO APPLY: Applications will be reviewed as received, and accepted through end of September 2023.
Applicants will need to create an account on my.americorps.gov, if they don't already have one: https://my.americorps.gov/mp/recruit/registration.do
Once you have registered, applicants will need to apply directly through the job listing on AmeriCorps website: https://my.americorps.gov/mp/listing/viewListing.do?fromSearch=true&id=94137
Once your application has been received and reviewed, you may be contacted by CCCD for an interview. If you have any questions regarding your application, please Vinita Domier at vdomier@cccd.coop.
Volunteer and Internship Opportunities
CCCD welcomes applications for volunteer internships. Interns gain hands-on learning experiences but do not receive monetary compensation. Interns who are selected will work with staff to create a job description so that they have a defined focus.
Following are some of the areas where CCCD interns and volunteers have previously assisted:
Research related to addressing economic and social issues using the cooperative business model including: agricultural cooperatives, housing cooperatives, child care cooperatives, worker cooperatives, and other co-ops.
Economic feasibility studies or business plans.
Graphic Design: Creating promotional and educational materials using CANVA and Adobe Creative Suite.
Conference or event planning: organizing and implementation.
Data entry and building databases.
Grants: identification, writing, and submission.
Social Media: Promotion and education of cooperatives and CCCD.
Writing and reviewing articles.
Website development and maintenance—For CCCD and cooperatives we develop
Videography—Cooperative education
Cooperative Development—includes assisting with the development process in specific cooperative sectors or projects (for example housing, agriculture, farming, worker co-ops, child care)
Contributing expertise in housing, community development, tech/programing, accounting, business development, language translation (Spanish, Korean, Mandarin, Cantonese, Vietnamese, etc.) or other areas. 
Requirements and Skills
Ability to communicate and present ideas clearly and effectively, both orally and in writing; establish and maintain effective working relationships with people of diverse cultures; and possess excellent computer skills in word processing (and, as applicable, in other areas such as spreadsheets, databases, adobe suite or other programs). Must have the ability to work independently and be a team player.
Student internships are best suited for students who are juniors, seniors or in graduate school and have a major related to the area of work. We also welcome applications from non-student volunteers.
Time Commitment
Internships range from 10-15 hours per week for a minimum of 6 months (or 2 quarters). Hours are flexible but generally involve traditional work hours and may include some evening and weekend hours if schedules permit.
Benefits Gained from a CCCD Internship
Interns enrich the work of our non-profit and help CCCD further its mission by helping interns better understand cooperatives and our non-profit. Each internship has a particular focus or project to work on, and offers experience in one or more of the following areas: community development, writing, graphic design, research, business planning and development, event planning and implementation, applied agricultural economics, social media, grant writing, communication skills, data management, and work with people who come from many different backgrounds. Internships can help students integrate classroom knowledge with real-life experience and provide anyone the opportunity to apply their skills and expertise, and generate a tangible product to showcase their abilities. We hope that interns also enrich their own lives by contributing to the cooperative movement.
How Do I Apply?
To apply, please complete this application and submit it along with your resume via email to: info@cccd.coop Subject: Internship. A cover letter is optional.
Apologies but incomplete applications will not be considered.
PLEASE SEND INQUIRIES BY EMAIL ONLY
The California Center for Cooperative Development is an equal opportunity employer